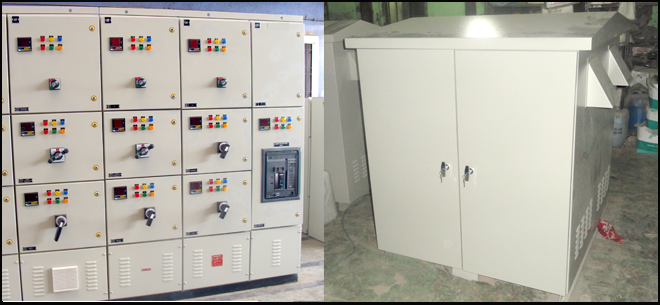 VERACIOUS ELECTROFAB PVT. LTD WELCOMES YOU. COMPANY IS ENGAGED IN MANUFACTURING AND DESIGN SERVICES IN THE FIELD OF ELECTRICAL CONTROL PANELS, SHEET METAL ENCLOSURES AND PRECISION SHEET METAL PARTS.

DELIVERING MODULAR CONTROL PANELS INTERCHANGEABLE AND SUITABLE TO ALL CUSTOMER NEEDS WITH VITAL FEATURES.
PRECISION SHEET METAL ENCLOSURES AND SHEET METAL PARTS.
TOTAL IN-HOUSE MANUFACTURING FACILITY WITH LATEST CNC MACHINES.
ELECTRICAL DESIGN AND ELECTRICAL CONTROL PANEL DESIGN, TESTING ALONG WITH TYPE TEST CERTIFICATIONS.